PUL's Aligner Tools & Accessories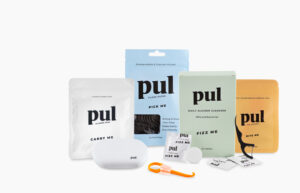 PUL began as an idea in 2012 to help aligner patients in an orthodontic practice in San Francisco. After hearing similar complaints between patients with their aligners, Jannet, a registered dental assistant, decided to create PULTOOL, the original hook and ring aligner removal tool, to help them along their smile journey.
When we realized how much money was spent and wasted on disposable chewies, together with business partner Kaivon, we developed the world's only patented and reusable 2-in-1 Aligner Seating and Removal Tool. It's called the PUL System.
Today, we've grown our portfolio to meet the needs of dental professionals and patients. We strive to provide beautiful and effective dental products for a better patient experience.
Contact Us:
Website:  www.thepultool.com
Dental Professional's Website:  www.thepultool.com/pages/for-dental-professionals
Phone: 415-787-0785 (9 am-6 pm PST)