Pro Set Loupes and Light From Dental Accessories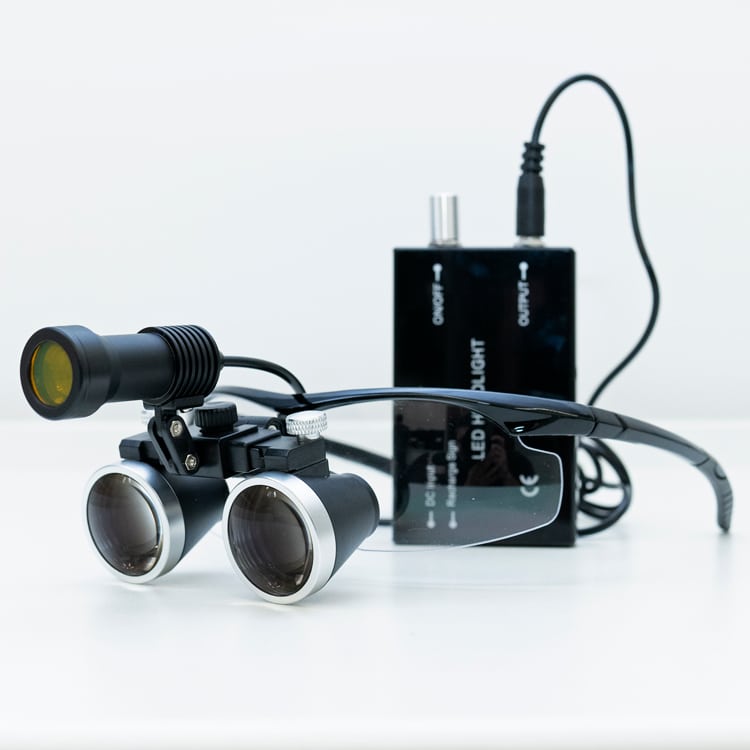 All dental professionals rely on their ability to see the true potential of a tooth. For that, Dental Accessories offers the Pro Set, its best bundle for every dentist. The Pro Set includes 3.5x dental loupes and a 5W LED headlight with a high-quality headlight filter that prevents early, unwanted polymerization of light-cured dental materials.
Pro Set delivers great visibility and plenty of light to the working field. The loupes are fully adjustable, which means clinicians never have to worry about taking and submitting measurements; operators simply adjust the interpupillary distance and lens angle themselves for a customized fit. And for those who wear prescription glasses, Pro Set loupes also come with a clip attachment for attaching them onto prescription eyewear if needed.
The ultralight Pro Set comes with a 90-day money-back guarantee. Priced just above $200 USD, this is a great choice in loupes and lights, and could also be used as backup magnification. To learn more, visit https://dentalaccessories.org/collections/loupe-sets/products/loupes-pro%E2%84%A2