Streamlined Chairside 3D Printing Offered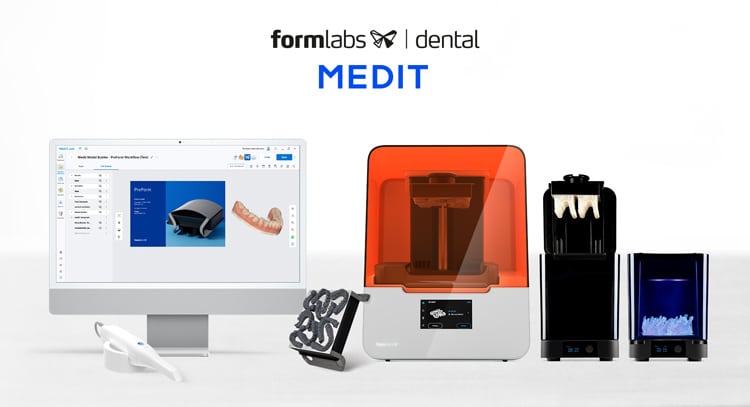 Medit (medit.com) and Formlabs Dental (dental.formlabs.com) have partnered to streamline chairside three-dimensional (3D) printing. This combination of industry-leading technology will make intraoral scanning and 3D printing accessible and approachable to all dental practices. Offices equipped with Medit i500 or i700 intraoral scanners can download Formlabs' PreForm app — a software integration that helps prepare prosthesis and appliance designs for printing — directly from Medit Link. By combining this technology, Formlabs and Medit will enable clinicians to easily 3D print dental components with greater speed and efficiency through a simplified in-office workflow.
With Medit scanners, dental professionals can scan a patient's teeth, and simply and easily convert scans into 3D printed models and appliances with a Formlabs Form 3B+ printer and biocompatible resins, such as Permanent Crown and Temporary CB. This partnership allows offices to adopt scanning and 3D printing in an intuitive, easy-to-integrate workflow, and without extensive training and cost.