Nobio Announces Launch of Infinix Antimicrobial Restoratives Family
Nobio announces the official launch of infinix, a new line of advanced antimicrobial restorative materials designed to fight recurrent decay. The lineup, which includes an antimicrobial bonding agent and the dental industry's first U.S. Food and Drug Administration-cleared antimicrobial composites, is based on Nobio's patented QASi antimicrobial particle technology.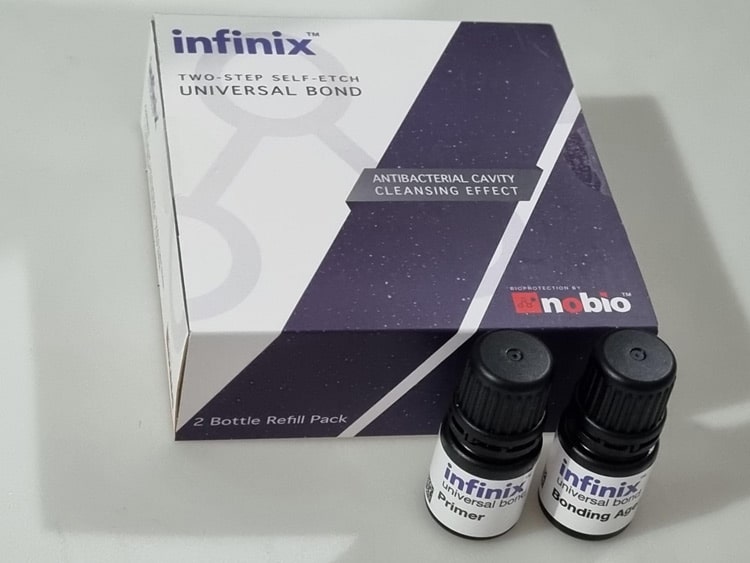 The composite line, which debuted with universal and flowable composites, will grow later this year with the introduction of an antimicrobial bulk-fill material.
"The goal is to provide long-lasting bacterial inhibition at the restorative margins, reduce tooth demineralization, and, as a result, reduce restoration failure due to secondary caries," notes Nathan Zaltsman, Nobio's chief technical officer. "Our patented antimicrobial technology is scientifically proven to provide a non-leaching, non-releasing, electrostatic contact kill of bacteria in dental restorative materials."
"While the antimicrobial properties of infinix are game-changing, we have also worked hard to achieve the handling and esthetics that dentists need and expect. The feedback from our early users has been fantastic," reports John Scott, Nobio's chief commercial officer and head of U.S. operations. "The Nobio team will be at the Chicago Dental Society Annual Meeting (Feb. 24–26) to mark the launch, and we invite the entire dental community to learn more at infinix.com. In addition, our team looks forward to in-person discussions with dentists that attend the Midwinter Meeting. Look for us at Booth 1507."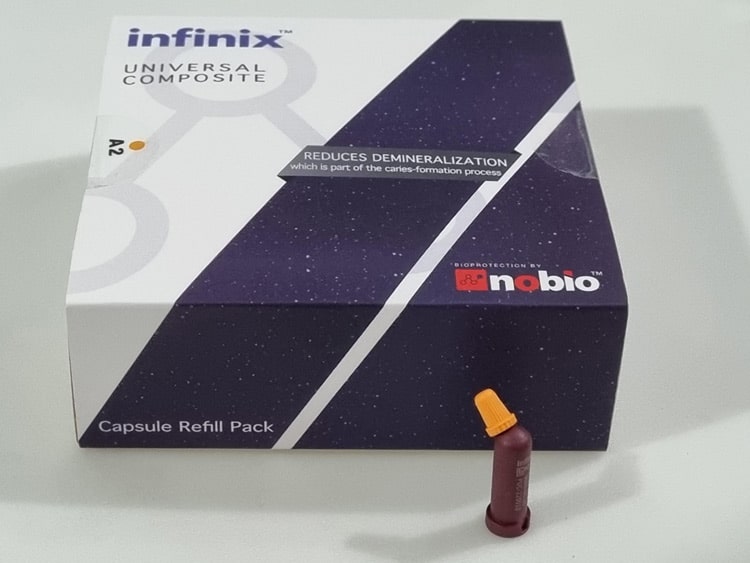 About Nobio
Nobio is a material sciences company that redefines the field of antimicrobial products and solutions with its long-lasting, safe, and highly active QASi particle technology. Nobio developed Infinix, the first line of dental materials with its revolutionary antimicrobial technology, to address the main causes of dental treatment failure and tooth loss. For more information, visit nobio.com or infinix.com.