Align Technology Revolutionizes Orthodontic and Restorative Dental Treatment Planning With Invisalign System Innovations for the Align Digital Platform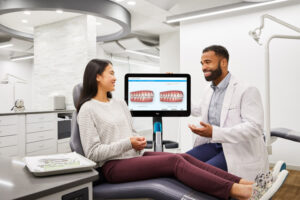 Align Technology (aligntech.com) has announced a phased rollout of new Invisalign innovations for the Align digital platform that are designed to revolutionize digital treatment planning for orthodontics and restorative dentistry. Among the innovations is a groundbreaking new feature in ClinCheck Pro that enables dentists to generate modified Invisalign patient treatment plans in real time. With the new ClinCheck Live Update for 3D Controls, clinicians can use three-dimensional controls to make changes to a ClinCheck plan and see these changes in a revised treatment plan prior to aligner fabrication.
Invisalign Practice App is a new mobile companion to the Invisalign Doctor Site that streamlines practice workflows by putting many of the Invisalign treatment features into one convenient app.
Invisalign Personalized Plan is a new proprietary technology feature in ClinCheck Pro software designed to streamline the treatment planning process and help dentists achieve their desired treatment plans more consistently and efficiently.
Invisalign Smile Architect delivers ortho-restorative treatment planning with a facially driven treatment planning approach. It combines iTero intraoral scans, facial photos, and ClinCheck software to help doctors create treatment plans that integrate orthodontics and restorative treatments for their patients. With the powerful ClinCheck In-Face Visualization tool, clinicians receive a facial rendering they can use for treatment planning and to help patients visualize their smile after both Invisalign treatment and restorative therapy. Designed for general dentists exclusively on the Invisalign Go platform, Invisalign Smile Architect assists in planning an end-to-end solution for each specific patient and case.