RE-GEN Bioactive Dental Adhesive Wins Two International Business Awards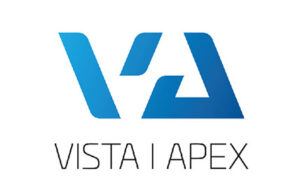 Vista Apex, a market leader in endodontic and restorative dental products, was honored with two International Stevie Awards at the 17th Annual International Business Awards show, held virtually in December 2021. RE-GEN Bioactive Dental Adhesive by Vista Apex won a Silver Stevie for "Achievement in Product Innovation," and the Bronze Stevie in the "Health and Pharmaceuticals Product" category.
"Vista Apex is honored to be recognized for the development of RE-GEN, the world's first bioactive dental adhesive system. RE-GEN is changing patient outcomes for the better by overcoming recurrent decay, which is the No. 1 reason dental fillings fail, while providing ion exchange to promote the regeneration of lost tooth structure" notes Vista Apex CEO Scott Lamerand. "This is an exciting time for dentistry and Vista Apex is proud to be at the forefront of these advancements."
"RE-GEN represents innovation developed by Vista Apex that utilizes Bioglass 45S5, which is proven to activate the body's own healing mechanism of repair," explains Dr. Michael Miyasaki, chief dental officer for Vista Apex. "RE-GEN encompasses Vista Apex's full suite of bioregenerative adhesives, including Flowable Composite Liner and Pit & Fissure Sealant, where it can be most effective at healing the tooth, preventing recurrent decay, and repairing the marginal integrity of restorations."
About Vista Apex: Headquartered in Racine, Wisconsin, Vista Apex designs, manufactures and distributes more than 500 dental products, many of which offer significant clinical advantages. The company is best known for its endodontic irrigating solutions and restorative materials.
About the Stevie Awards: The Stevie Awards are the world's premier business awards. They were created to honor and generate public recognition of the achievements and positive contributions of organizations and working professionals worldwide. Stevie Award judges include many of the world's most respected executives, entrepreneurs, innovators and business educators. More than 1000 professionals worldwide participate in the Stevie Award judging process each year.