Orthodontic Industry Innovators Deliver 21st Century Practice Efficiency and Profitability
DentalMonitoring and GaidgeTM LLC launch a practice-based pilot to demonstrate how data and technology can create your 'smart' practice.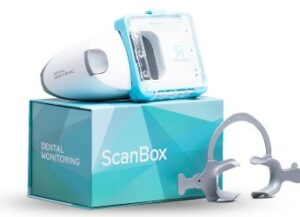 DentalMonitoring has partnered with Gaidge to pilot a program that pairs their two platforms for the ultimate smart practice.
Together, these companies share a passion for forwarding the oral healthcare industry by providing progressive technology solutions for orthodontists. These companies have created a partnership program that helps practices become more efficient clinically while also leveraging reliable business systems to measure results and effectiveness. The goal is to deliver the tools needed for practice growth and improved efficiency without compromising the high-touch and engaged patient experience providers expect.
More than 100 practices will be invited to participate in the pilot program, all implementing a tailored combination of the DentalMonitoring and Gaidge platforms in their practice. DentalMonitoring will provide the AI-powered solution to practices to help them qualify and monitor patients' treatment remotely and Gaidge will provide their comprehensive business intelligence software. By combining them, the goal is that participating practices will see patients convert faster, as well as gather critical real-time data to measure success and help them make more informed business decisions while saving time and resources thanks to the power of business intelligence. An additional advantage for the pilot practices will be access to a peer cohort that offers additional insights and comparisons to help practice owners create more competitive strategies in their local markets.