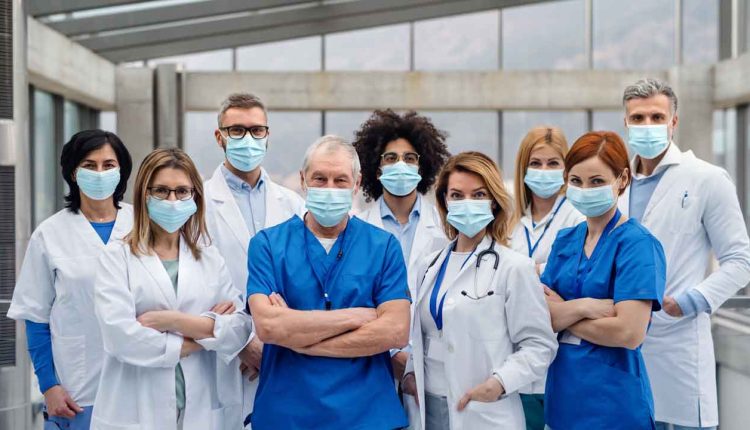 Halfpoint / iStock / Getty Images Plus
Healthcare Workers at High Risk of Contracting and Transmitting COVID-19 in the Workplace
Results of a study that looked at more than 21,000 COVID-19 exposures among Minnesota healthcare workers showed that 25% were high-risk exposures in which the healthcare provider was within 6 feet of an infected patient for more than 15 minutes, or present during aerosol-generating procedures; 66% were related to direct patient treatment; and 34% were not associated with patient contact at all. Additionally, healthcare providers working in long-term care settings were more likely to work while they had COVID-19 symptoms, posing a risk to residents.
Authors of the study, which was published in the October 30 edition of the United States Centers for Disease Control and Prevention's Morbidity and Mortality Weekly Report, recommend the following:
Healthcare professionals need to consider the transmission risk involved even in nonpatient contact situations and to remain vigilant in wearing personal protective equipment (PPE) at all times.
Healthcare providers in long-term care settings pose a risk to residents. As such, ensuring access to PPP, providing medical leave, and offering COVID-19 testing are essential to protecting the health of those living in institutions.