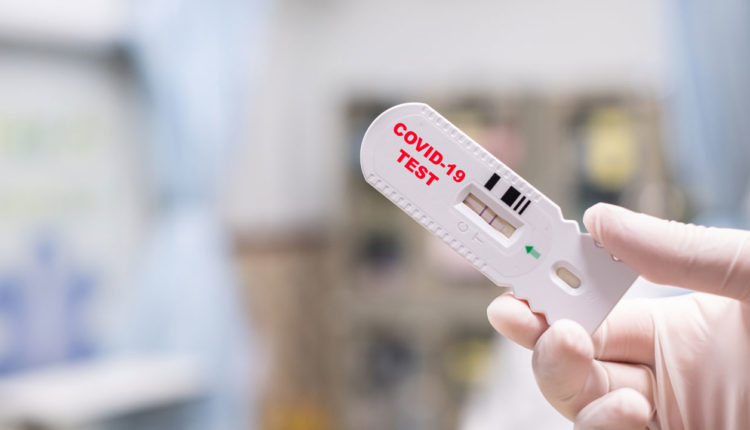 Taechit Taechamanodom / iStock / Getty Images Plus
Will Dentist-Administered COVID-19 Testing Make Opening Dental Practices Safer?
With most dental practices shuttered except for emergency treatment, dentists are asking the United States Department of Health and Human Services to identify them as federally recognized administrators of point-of-service COVID-19 tests. The American Dental Association made the case that administering such tests is well within the scope of practice of licensed dentists. By gaining this federal recognition, dentists would be covered under the Public Readiness and Emergency Preparedness Act, which would reduce liability associated with administering tests, and they'd be eligible to receive such point-of-service test kits when they become available.
The provision of oral health care during the pandemic is quite dangerous due to the aerosols produced during certain procedures and because many individuals may be asymptomatic but still carry the virus. The ability to test each patient before providing treatment may improve the safety of dental care and help public health officials track new cases. Read more here.