Oral Health Leaders Celebrate at Oral Health America's 28th Annual Gala & Benefit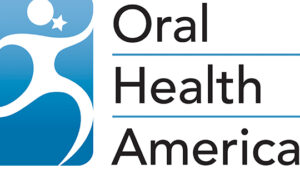 CHICAGO, March 20, 2018 — Oral Health America (OHA) announced that its 28th Annual Gala & Benefit raised more than $500,000 for OHA's programs and campaigns that support oral health for all Americans. OHA hosted over 700 people at the new Marriott Marquis Chicago on February 21, 2018. Guests from the dental industry enjoyed dinner, dancing and networking, helping to raise critically needed funds to support programming.
The Annual Gala & Benefit provides crucial and principal support for OHA's oral health programs serving children, families and older adults nationwide; enables OHA to offer pre-dental internships and oral health fellowships; and fuels our advocacy on behalf of vulnerable populations of all ages.
During the event, OHA recognized Jack Dillenberg, DDS, MPH, for his dedication to the dental industry. As founding dean at the Arizona School of Dentistry & Oral Health, Dillenberg laid the groundwork for professional community externships, helping to serve those most vulnerable. 
DentaQuest was also recognized for $1,000,000 in lifetime giving to Oral Health America. The Million Dollar Donor Award was presented to Steven Pollock, CEO of DentaQuest. OHA also presented a Program Champion Award to Marshall University/West Virginia Oral Health Coalition for their service to low-income children in West Virginia and sponsorship of Continuing Education Credits for OHA's Webinar Series. The DuPage (IL) County Health Department also received a Program Champion Award for educating and screening older adults in the Chicagoland area.