December 2016 Product Showcase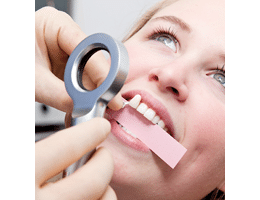 AdDent, Inc.
AdDent, Inc. introduces an improved Rite-Lite 2 Shade Matching Unit with HI-CRI LED's which recreate the visual spectrum produced by natural sunlight. The Rite-Lite 2 is the only unit on the market that offers Hi CRI and 3 shade matching options; North sky daylight (5500°K), incandescent (3200°K) and ambient (3900°K); which will afford the practitioner the ability to verify their shade selection under everyday lighting conditions. A Polarizing Filter is available to further enhance the visualization of the teeth for color, depth and transparencies.
Click here to learn more.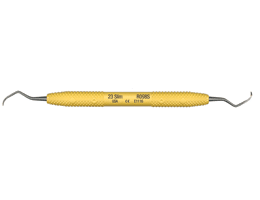 Paradise Dental Technologies
PDT has introduced a slim version of its R098 23 scaler with pointed toe, the R098S 23 Slim to its line of innovative ergonomic dental hygiene instruments. A posterior scaler with a pointed toe and two cutting edges, the instrument's slim blade makes accessing and working in tight interproximal areas easy.
Click here to learn more.
---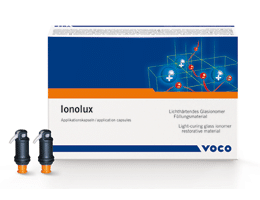 VOCO
Ionolux, VOCO's new light cured resin modified glass ionomer restorative offers benefits that include composite-like esthetics, immediate packability, non-stick handling and improved physical properties for better longevity. Ionolux's enhanced esthetics uniquely allows the practitioner to deliver a fluoride releasing restoration without the sacrifice of esthetics. Available in VOCO's new easy-to-use direct activation application capsule, Ionolux is radiopaque, comes in five shades and does not require the use of an adhesive or dentin conditioner.
Click here to learn more.
---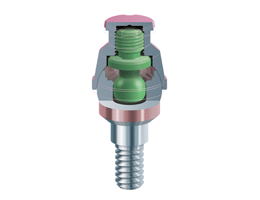 Zest Dental Solutions
Zest Dental Solutions has launched a new way FIXED full-arch restorations that addresses the inherent limitations of conventional screw-retained and cemented solutions such as the need for screw access channels or the potential for sub-gingival cement when attaching the prosthesis to the abutments. Fixed for the patient, yet easily removed by the clinician – LOCATOR F-Tx is a simplified, time-saving fixed attachment system with no compromise to prosthesis strength or esthetics.
Click here to learn more.