State of Cosmetic Dentistry Survey Suggests Post-Pandemic Optimism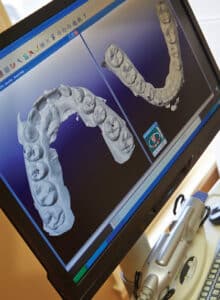 In its first major poll since the COVID-19 pandemic, the American Academy of Cosmetic Dentistry's (AACD) State of the Cosmetic Dentistry Industry Survey (https:/​/​bit.ly/䁱zaRmpV) includes new findings on popular cosmetic procedures, practice revenues, demographics, and other considerations that can inform owners, associates, suppliers and more. The report details how esthetic dentistry has been affected by the pandemic — and what practices can expect going forward.
The AACD has conducted the biennial survey for the past 16 years, and the data shed light on the size and impact of the cosmetic dentistry market. This year's poll supports earlier findings that indicate the field continues to thrive and shows sustained growth.
Besides a jump in the average patient spend, the new data reveal increased use of CAD/​CAM systems and three-dimensional (3D) printing. For example, the use of digital smile design programs (42%, up from 34% in 2019) and 3D printing (32%, up from 19% in 2019) demonstrate growing acceptance of these technologies. Respondents also report an increase in digital imaging, especially for impressions. While new materials and better smile design software continue as noteworthy trends, AACD officials suggest that artificial intelligence is poised to play an increasingly important role in diagnosing and planning esthetic cases.
From Decisions in Dentistry. December 2022;8(12)9.