Researchers Warn That Bur Debris Might Be Hazardous to Patients
Canadian researchers have raised concerns that carcinogenic cobalt left behind by tungsten carbide-cobalt (WC-Co) burs might be leaching into pulp, endangering patients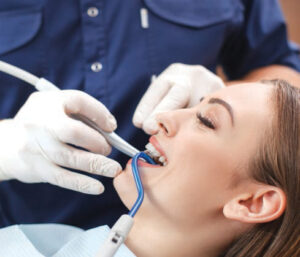 Canadian researchers have raised concerns that carcinogenic cobalt left behind by tungsten carbide-cobalt (WC-Co) burs might be leaching into pulp, endangering patients. "Further studies need to investigate if — or to what extent — this small amount of debris constitutes a biohazard," notes Assem Hedayat, PhD, MSc, an assistant professor of biomaterials at the University of Saskatchewan College of Dentistry, and lead author of the report published in the Journal of Synchrotron Radiation.
Hedayat's team studied extracted human molars that were prepared to a depth of 2.5 mm, restored with composite resin, and observed using microcomputed tomography. The images revealed microscopic WC-Co bur fragments under the restorations, in direct contact with the dentinal tubules and fluid. "We hypothesize that the dentinal fluid might reach the bur debris that is dispersed on the floor of the sculpted dentin through the severed tubules," the authors wrote. "We also speculate that any product resulting from the reaction between the dentinal fluid and bur debris is potentially capable of reaching the pulp." In addition, the team expressed concern about debris scattered outside the dentition during restorative procedures, warning that it could be inhaled, swallowed or impacted into soft tissue.
From Decisions in Dentistry. August 2016;2(08):8.