Partnership Seeks to Ensure Children Have a Dental Home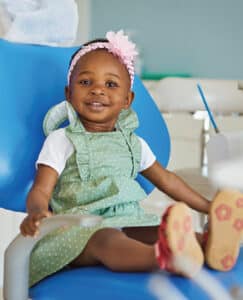 Ensuring that children have a dental home is an important step in promoting a lifetime of oral health. Yet this can be a daunting task for those with limited resources. As a result, DentaQuest, a Boston-based firm that manages Medicaid and Children's Health Insurance Program dental benefits, has partnered with TeamSmile, an advocacy group that connects dentists with professional athletic organizations to deliver care to underserved children. The collaboration resulted in the TeamSmile Dental Home Project, which pairs children in need with a long-term primary dental provider, thus creating a dental home for kids who might otherwise have gone without professional services.
From Decisions in Dentistry. January 2023;9(1)9.