Grants Awarded to Advance Equity In Oral Health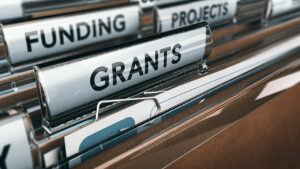 The CareQuest Institute for Oral Health has funded $2.7 million in grants to foster more equity in the provision of dental care. A national nonprofit focused on creating a more accessible, equitable, and integrated oral health system, CareQuest selected nine organizations to receive the funding.
Achieva/The Arc of Greater Pittsburgh received $148,000 to further efforts to designate people with disabilities as a "medically underserved population" on a state-wide and national scale.
Alabama Arise was gifted $148,500 to help the Cover Alabama Coalition, a nonpartisan alliance of more than 100 entities advocating for the state of Alabama to provide quality, affordable health coverage to its residents.
Community Catalyst was given $485,000 to advance comprehensive health coverage, inclusive of oral health. It also supports technical assistance and training on equity-driven community engagement strategies for oral health systems change.
Dental Connections Inc received $50,000 in support of the Iowa Smiles pilot project, which focuses on care coordination and public health partnerships to improve oral health for the state's refugee populations.
Health Care for All was awarded $215,000 to expand access to care in Massachusetts.
Hispanic Dental Association was given $264,500 to encourage critical research on topics related to oral health outcomes and access for Hispanic and Latinx populations.
Maryland Dental Action Coalition garnered $150,802 to help implement Maryland's newly expanded Medicaid dental coverage.
Maine Equal Justice Partners received $105,358 to solicit consumer input and feedback regarding Maine's Medicaid adult dental benefits.
Massachusetts League of Community Health Centers was offered $150,000 to design, implement, and spread the use of new communication tools to address the effects of structural racism in health care.
From Decisions in Dentistry.  June 2023;9(6):10.