Excellence in Research Award Honors Rena D'Souza, DDS, MS, PhD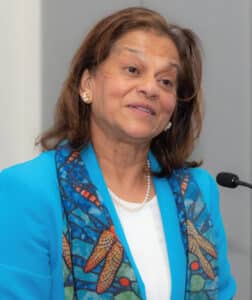 The Dr. Edward B. Shils Entrepreneurial Fund, a nonprofit dedicated to developing innovative leaders in oral healthcare, recently presented its annual Shils Awards at the University of Pennsylvania School of Dental Medicine.
Honoring rising stars and established professionals, the awards celebrate individuals, organizations and programs that have made a significant impact on the oral health community — and public health overall. Among this year's honorees is Rena D'Souza, DDS, MS, PhD, director of the National Institute of Dental and Craniofacial Research, who received the Excellence in Research Award for her work on the landmark report, "Oral Health in America: Advances and Challenges," and leadership in advancing scientific findings into actionable oral health policies.
From Decisions in Dentistry. December 2022;8(12)8.