Envista Announces DEXIS Branding for Imaging Portfolio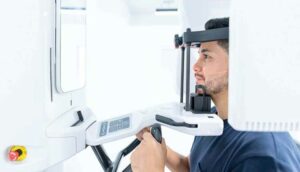 Envista Holdings has announced that its KaVo imaging business will be rebranded as DEXIS. Dental professionals have known DEXIS as a leading force in digital intraoral radiography and diagnostic software innovation, and the DEXIS brand will now represent a full portfolio of award-winning imaging and digital solutions. These offerings including cone beam computed tomography and handheld X-ray units, intraoral scanners, sensors, and navigated surgical equipment. 
DEXIS will combine other leading brands, including i-CAT, Gendex, Instrumentarium, SOREDEX and NOMAD, further cementing its reputation as a pioneer in two-dimensional and three-dimensional imaging. In addition, end-users can utilize the company's new diagnostic and treatment planning software — DTX Studio — to access all clinical images in one place, using one software. 
Envista CEO Amir Aghdaei notes, "We are excited to unite our imaging portfolio under the DEXIS brand. This is one step in our continued efforts to create integrated digital workflows that connect all our products and enable dental professionals to improve patient lives." Over the rest of 2022, the imaging business branding will transition from KaVo to DEXIS, with different schedules by product and region. Learn more at DEXIS.com.
From Decisions in Dentistry. May 2022;8(5)6.