Dental Screenings Can Improve Head and Neck Cancer Outcomes
With head and neck cancer rates rising, the American Dental Association (ADA) reminds oral health professionals that two years into the COVID-19 pandemic, regular dental visits are more important than ever. In fact, they could save lives. With the American Cancer Society estimating that 54,000 new cases of oral or oropharyngeal cancer will be diagnosed in 2022, screenings in the dental setting could help detect oral cancer early, contributing to more timely and effective intervention.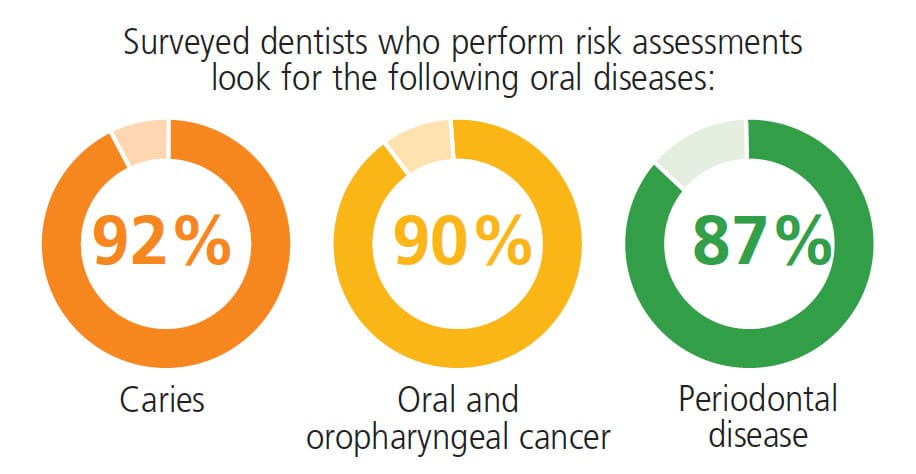 New studies published in the Journal of the American Dental Association underscore the importance of regular dental visits in the prevention of the sixth most common cancer in the world — oral cancer. New research findings include:
• Pandemic-driven behaviors — such as higher tobacco and alcohol use, poor diet, inadequate oral hygiene, and delayed dental care — may increase the risk of oral cancer. As a result, the study, "Rise in Oral Cancer Risk Factors Associated With the COVID-19 Pandemic Mandates a More Diligent Approach to Oral Cancer Screening and Treatment," suggests more patients may be diagnosed at a later stage, making treatment more difficult.
• On a more encouraging note, dentists screen for oral cancer nearly as often as they look for caries. Reporting in "Oral-Systemic Health Considerations in Dental Settings," an ADA clinical evaluators panel notes that 90% of surveyed dentists who perform risk assessments during regular patient examinations also screen for oral cancer. 
In light of dentists' training and expertise, and because they typically see patients more regularly than physicians, oral health professionals are well positioned to detect oral cancer and refer these individuals for further evaluation, thus increasing the chance for early treatment and more positive outcomes.
From Decisions in Dentistry. July 2022;8(7)8.