COVID-19 Guidelines Updated For All Healthcare Settings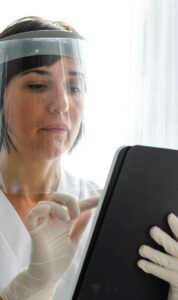 On September 10, the U.S. Centers for Disease Control and Prevention (CDC) announced an update to its COVID-19 infection prevention and control guidance for all healthcare settings, including dental offices. The new guidelines are designed to provide a "one-stop shop" for all recommendations applicable to the provision of healthcare. As such, the "Guidelines for Dental Settings" that were enacted at the onset of the pandemic are no longer valid. According to the CDC, the most significant updates include:
Specific guidelines for healthcare professionals, patients and visitors based on individual community recommendations
Revised guidance on quarantine requirements for patients who are fully vaccinated but were exposed to the novel coronavirus
Clarification on the suggested intervals for testing asymptomatic healthcare providers with a higher-risk exposure, and patients with close contact with someone with SARS-CoV-2 infection
Added content from previously posted CDC guidance addressing COVID-19 testing and duration of transmission-based precautions for infected individuals
The updated guidelines are available at https:/​/​www.cdc.gov/​coronavirus/​2019-ncov/​hcp/​infection-control-recommendations.html.
From Decisions in Dentistry. October 2021;7(10)6.