Artificial Intelligence Caries Detection System Approved by FDA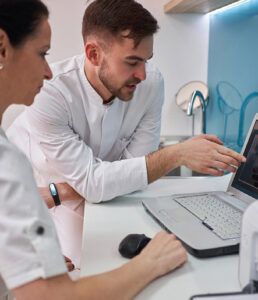 The U.S. Food and Drug Ad­min­is­tration (FDA) has ap­proved a caries detection system based on artificial intelligence (AI). The system uses radiographs and information gleaned through the search of more than 100 million data points gathered from dental service organizations, insurance companies and dental schools to create models that help clinicians detect lesions before they require extensive restorative care. The system, Videa Caries Assist, received FDA 510(k) clearance after research demonstrated use of this AI-powered caries detection algorithm reduced the number of lesions that went undiagnosed by 43% and false positives by 15%.
Worth noting is that use of the system improved detection rates in the trials regardless of the operator's experience level. Reportedly, the VideaHealth system is compatible with many practice management systems and clinical imaging technologies.
From Decisions in Dentistry. July 2022;8(7)6.