American Academy of Cosmetic Dentistry Scientific Session Slated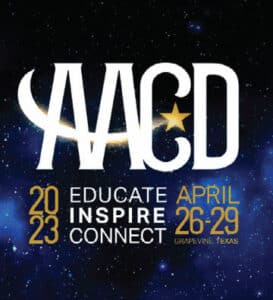 The American Academy of Cosmetic Dentistry (AACD) has released the program for its flagship conference, the 39th Annual AACD Scientific Session, scheduled April 26–29 in Dallas. Offering top-tier educational opportunities from leaders in the field of cosmetic dentistry, the meeting includes hands-on workshops, practice-boosting lectures, and an esthetically focused exhibitors' area. In addition, the schedule features community-building events and networking gatherings.
Attendees can begin their AACD accreditation journey at the session, and enjoy the camaraderie of colleagues at the Celebration of Excellence, a gala that recognizes the accomplishments of outstanding AACD accredited members. Visit AACDconference.com to view the full agenda and register for this year's session.
From Decisions in Dentistry. January 2023;9(1)8.