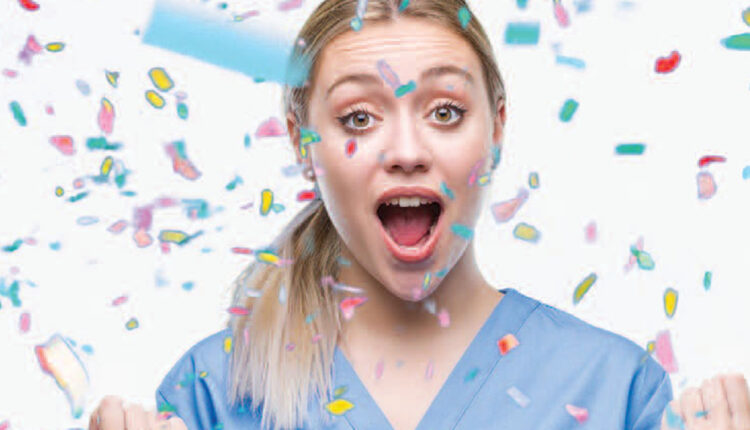 Let the Celebration Begin
September is Office Manager Appreciation Month
Ready … set … ­celebrate! September is Office Manager Appreciation Month (OMAM) and you are invited to join CareCredit, in partnership with the American Association of Dental Office Management (AADOM) and other dental leaders, in recognizing some of dentistry's hardest-working healthcare professionals: dental office managers.
Running a thriving dental practice is a team effort. So, why do we celebrate office managers every September? Because we know just how much they contribute to their practice and patients. Many people at CareCredit have at one point in their careers worked as part of a healthcare team, including myself.
When you Google "job description, dental office manager," several sites come up, including Indeed. Its dental office manager job description includes management of all financial aspects of the practice, marketing, public relations, hiring and team development, and scheduling and implementing practice procedures and policies.
With such a broad set of responsibilities, it's easy to see why office managers deserve a month-long celebration.
Tips to Help You Get Started
Here are a few ideas on how to celebrate:
Leave notes of affirmation for your office manager to tell him or her what specifically he or she does that impacts you in a positive way such as sense of humor or ability to handle stress. You may want to use sticky notes and put them in his or her office or on a designated wall.
Post your appreciation of your OM on social media to let your community know how awesome your OM is! Be sure to include the hashtags #AwesomeOM #OMAM.
Ask team members to share a fun anecdote about their #AwesomeOM or a compliment during your morning huddle.
Get together for an "our office manager makes patients and our team happy hour."
Conclusion
We hope you join CareCredit and AADOM in the celebration as the entire dental community recognizes and thanks all the 
#AwesomeOMs.
---
For Office Managers
CareCredit has an amazing experience created just for you that includes daily affirmations and a virtual experience with fun and games. Sign up now to be alerted when the site goes live on September 1 at: omam.carecreditvirtual.com.
---
For the Dental Team and Dentist
We have free resources to help you celebrate your #AwesomeOM available now.  Sign up now to be alerted when the resources become available on September 1 at omam.carecreditvirtual.com.
---
From Front Office Magazine. August 2023; 1(8):6.