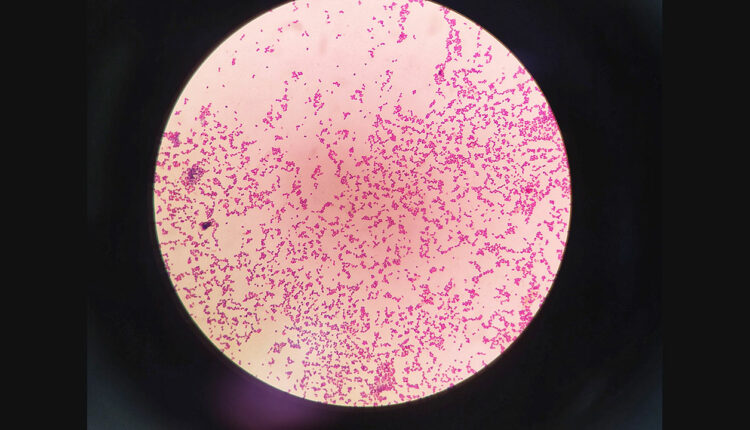 Fania Witardiana / iStock / Getty Images Plus
Fimbriae: Periodontal Disease's Support System
These virulence factors help Porphyromonas gingivalis on its destructive mission.
Porphyromonas gingivalis must penetrate the host's protective barriers in order to survive and populate. Fimbriae are one of the virulence factors that support P. gingivalis in its mission of destruction (Figure 1).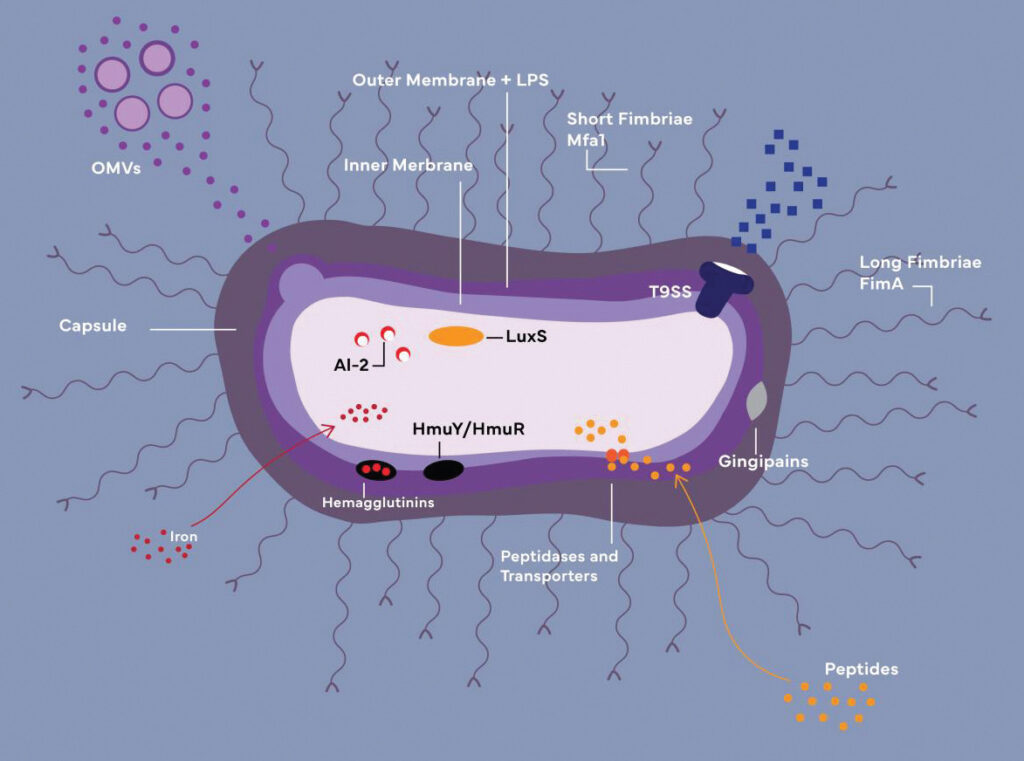 Fimbriae are pilus appendages generated by gingipains, anchored to the outer cell membrane and required for biofilm production and attacking/infecting target cells while evading the host defense system.1,2 Fimbriae can attach to eukaryotic cells and other bacterial species, allowing for increased motility, biofilm development, and cell penetration.3
Gingipains produce both short and long fimbriae; both types contribute to the production of poly-species biofilms by way of their adhesive capabilities. Long fimbriae not only permit P. gingivalis  to adhere to host tissues, but also attach to and suppress the toll-like receptor-mediated pro-inflammatory response, making it possible for P. gingivalis to enter host cells.2,4
The long fimbriae also facilitate the coaggregation of P. gingivalis with other oral pathogens. Also worth highlighting are the functions of Candida albicans, a common oral cavity inhabitant, whose presence inside the polymicrobial biofilm depletes oxygen, shielding P. gingivalis from high-oxygen conditions.2
As a nonmotile bacterium,4,5 P. gingivalis' capacity to translocate to distant organs has been poorly understood. However, a recent in vitro study discovered promising findings about the motility capabilities of P. gingivalis. The bacterium's less virulent but more fimbriated strain 381 exhibited a multimodal motility pattern throughout the life cycle under carefully arranged conditions. Throughout the testing, strain 381 bacteria demonstrated motility by rolling over adjacent cells.
Remarkably, the capacity of P. gingivalis to roll and displace over the surface of red blood cells was also detected. P. gingivalis was also noted to move by ingesting several diverse metabolites while scavenging and spreading. It appears that rather than being actively motile, P. gingivalis exhibits "gliding motility," using surrounding microbes to generate movement through proteolysis, cell dispersal, cell-on-cell rolling, and subdiffusive cell-driven motility, demonstrating how it can translocate to local and distant sites.7
While the experiment demonstrated the significance of one of the proteins produced by P. gingavalis (Mfa5) in coordinating cell motions and cell-on-cell rolling, the exact process is still not fully understood. The T9SS system also plays a vital role in correcting the environment and surface translocation because it releases hygroscopic amino acids that initiate the hydration stage for cell-on-cell rolling and subdiffusive cell-driven motility.7
References
Gerits E, Verstraeten N, Michiels J. New approaches to combat Porphyromonas gingivalis biofilms. J Oral Microbiol. 2017;9:1300366.
Lunar Silva I, Cascales E. Molecular strategies underlying Porphyromonas gingivalis virulence. J Mol Biol. 2021;433:166836.
Mei F, Xie M, Huang X, et al. Porphyromonas gingivalis and its systemic impact: current status. pathogens. 2020;9:944.
Jia L, Han N, Du J, Guo L, Luo Z, Liu Y. Pathogenesis of important virulence factors of Porphyromonas gingivalis via toll-like receptors. Front Cell Infect Microbiol. 2019;9:262.
How KY, Song KP, Chan KG. Porphyromonas gingivalis: an overview of periodontopathic pathogen below the gum line. Front Microbiol. 2016;7:53.
Mysak J, Podzimek S, Sommerova P, et al. Porphyromonas gingivalis: major periodontopathic pathogen overview. J Immunol Res. 2014;2014:e476068.
Moradali MF, Ghods S, Angelini TE, Davey ME. Amino acids as wetting agents: surface translocation by Porphyromonas gingivalis. ISME J. 2019;13:1560–1574.
This information originally appeared in Marsh I, Matthews A. Porphyromonas gingivalis' role in the pathogenesis of periodontal disease. Decisions in Dentistry. 2023;9(2):42-45.