Kleer Announces the Release of Kleer Intelligence
Kleer Intelligence is a proprietary practice management software integration solution for automating, growing, and optimizing dental membership plans
Kleer, the premier dental membership platform, announces the release of Kleer Intelligence, a robust practice management software integration solution that utilizes proprietary algorithms to enable unprecedented membership plan automation, growth and performance.
The release is a broader effort by Kleer to improve patient access to care and increase dental practice performance by enabling dental teams to offer subscription-based membership plans directly to patients and employers.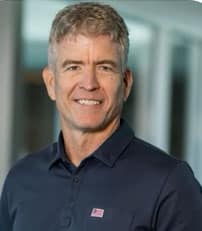 Kleer Intelligence applications were designed based on feedback from thousands of Kleer customers across solo, group and DSO practices. The applications focus on dental practice priorities, including automating membership plan management, increasing patient access to care, and optimizing practice performance. Dental offices can seamlessly integrate with 90% of all practice management software, including Dentrix, Eaglesoft, Opendental, SoftDent and PracticeWorks.
Kleer Intelligence is backed by a team of experts with years of expertise in machine learning, large scale data infrastructure, accurate algorithms, and high quality, scalable data application developments. In addition, the company's award-winning customer success team offers unparalleled support and proactive account monitoring to ensure customers are getting the most out of the Kleer platform and Kleer Intelligence.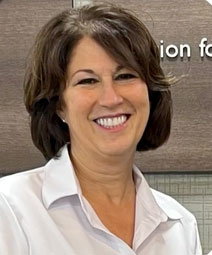 "Kleer Intelligence sets a new precedent for membership plan platforms," notes Dave Monahan, CEO of Kleer. "Kleer Intelligence automates everything that is difficult about a membership plan, enabling your team to focus on patient care. It also measures results, so you can optimize the impact your membership plan is having on patient access to care and practice performance. Kleer Intelligence is the result of a talented and dedicated team of experts working closely with our customers to create a solution that addresses their most important needs."
"Our practice started offering Kleer membership plans in 2020 and it has been a huge success," reports Donna Lizotte of Massachusetts-based Tewksbury Dental Associates. "We have been working closely with the great team at Kleer to help roll out their new features, which will help automate payments in our practice management system and it has been a huge timesaver. We love working with a company that keeps looking for ways to make things easier for our practice and patients!"
About Kleer: Kleer combines an advanced, cloud-based platform with personalized support to ensure practices have everything they need to easily and quickly design, implement and professionally manage a successful membership plan. Kleer integrates directly with practice management software to unleash unprecedented automation, growth and performance. Kleer has helped over 7000 dentists increase patient access to care by providing a smarter way to deliver dental coverage. To learn more about Kleer Intelligence, visit kleer.com/kleer-intelligence/get-started.