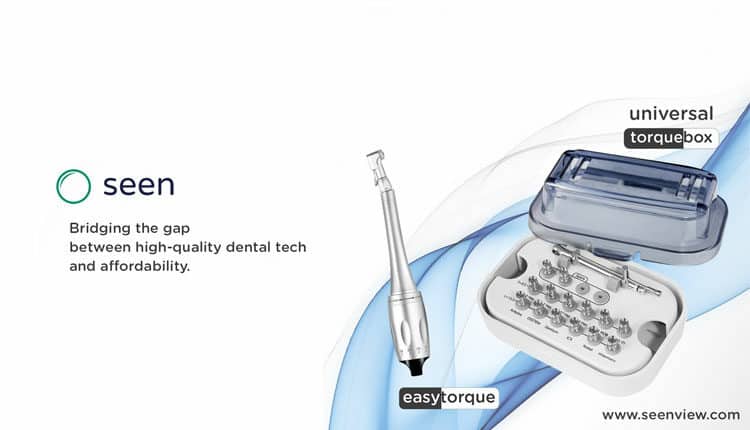 SeenView Makes Tech Affordable
An innovative dental technology company dedicated to providing oral health professionals with state-of-the-art technology at the most affordable prices, SeenView looks to bridge the gap between high-quality dental tech and affordability.
Providing a variety of equipment for dental professionals, the company specializes in the creation of torque equipment for use on dental implants. Each is designed to meet industry standards, be compatible with any dental implant brand or system, and provide maximum comfort to both the professional using them and patient they are being used on.
Dedicated to providing premium quality in every product, SeenView's equipment has been tested and approved for oral use on both adults and children. These torque equipment devices are highly precise and can be used to achieve the perfect fit on any implant. They also feature an automatic declutching feature that allows for instant detachment once full torque is reached to prevent the possibility of damage. Plus, they offer a 10-year warranty that ensures clinicians SeenView is the dental technology company they can trust to have their back.
www.seenview.com, or 562-534-8921