3DFileLab Online Splint Design Service Makes In-Office 3D Printing Easy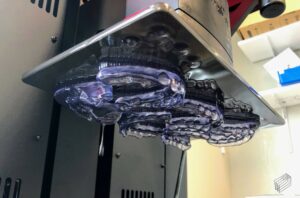 3DFileLab (3dfilelab.com) is an online splint design service that gives dental practitioners the ability to use an in-house three-dimensional (3D) printer to easily print high-quality splints without the delays associated with conventional laboratory production. Clinicians send their intraoral scans to 3DFileLab through a secure portal and receive a 3D printable STL file within 24 hours. The company's goal was to create a specialized design service that exclusively mastered splint designing, offering dentists access to quality and consistent designs within a sensible timeline.
Since the company's inception in 2020, thousands of designs have made their way into dental offices across the world. 3DFileLab owner Luke Dias creates a personal and collaborative experience which allows for clinician design preferences, splint styles, and resin types to be easily implemented in designs. 3DFileLab splints are ready to insert once printed and cured. The designer will determine the exact amount of undercuts and angle of insertion using powerful CAD software. In addition, customizations such as anterior guidance can also be added by the designer. For more information, email Dias at [email protected].