Cesar R. Sabates, DDS, PA, Installed as ADA President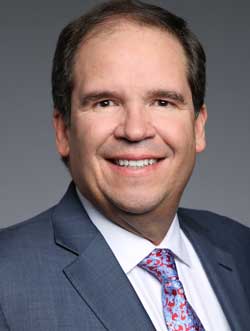 Cesar R. Sabates, DDS, PA, is the newly installed 158th American Dental Association (ADA) president. He is the first Cuban-American dentist to hold the position. 
Previous to his new role as president, Sabates served as the 17th District trustee for the ADA Board of Trustees from 2016-2020 and as a delegate in the ADA House of Delegates from 2000-2016. He also was the past president of the Florida Dental Association (FDA) and the South Florida District Dental Association (SFDDA).
Sabates received his dental degree and certificate of advanced education in general dentistry from the University of Missouri-Kansas School of Dentistry. In addition to the ADA, FDA and the SFDDA, he is a member of the Academy of General Dentistry and Hispanic Dental Association, and is a fellow of the American College of Dentists, International College of Dentists and Pierre Fauchard Academy.
During his presidency, Sabates will prioritize inclusivity and increasing diversity within the pipeline of councils and committees, while emphasizing the value of membership to dentists. Looking at the business model of the ADA and ensuring that membership is providing what members truly need will be an ongoing effort throughout the next year. "The opportunity to serve as president of the ADA is a milestone I don't take lightly," says Sabates. "Getting to follow in the footsteps of the many who have come before me is a huge honor and I look forward to continuing the work that has such a strong impact in the field of dentistry."
Among other recognitions, he is the 2021 recipient of the FDA's J. Leon Schwartz Lifetime Achievement Award, and he was named the University of Missouri-Kansas City School of Dentistry Alumnus of the Year in 2016. Sabates maintains a private practice in Coral Gables, Florida.