Who Protects Dental Practice Data? The BencoNET Managed Support Team
Benco Dental's computer and software protection solution, BencoNET Managed Support, provides a level of continuous monitoring that answers the question every dentist should ask themselves today: "Who is looking out for my data?"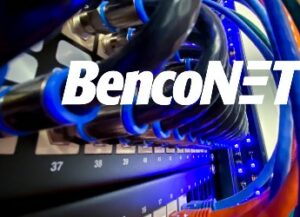 Benco Dental's computer and software protection solution, BencoNET Managed Support, provides a level of continuous monitoring that answers the question every dentist should ask themselves today: "Who is looking out for my data?"
When a dentist purchases a FortiNet router and Threat Management package to halt incoming malware and viruses before they reach the computer server, they can elect to add BencoNET Managed Support. This monthly unlimited remote support includes the team's unmatched expertise, at one third of the investment other similar services require.
BencoNET Managed Support provides several levels of defense:
A 

BencoNET

 Managed Support team of experts who continuously monitor dental practice systems to ensure that backups and antivirus software function properly.
Sophos Antivirus Software, an endpoint antivirus software that protects the server, in addition to workstations throughout the practice, such as those in the business office, operatories, hygiene rooms, consult rooms, and digital imaging areas, among others.
Medical records are more valuable to data thieves than Social Security or credit card numbers. When the responsibility for protecting this data feels overwhelming to a dentist, the BencoNET Managed Support team responds with vigilance.
To schedule a free consult, contact the BencoNET team at 1-800-GOBENCO, option #4 then option #2, or email [email protected].