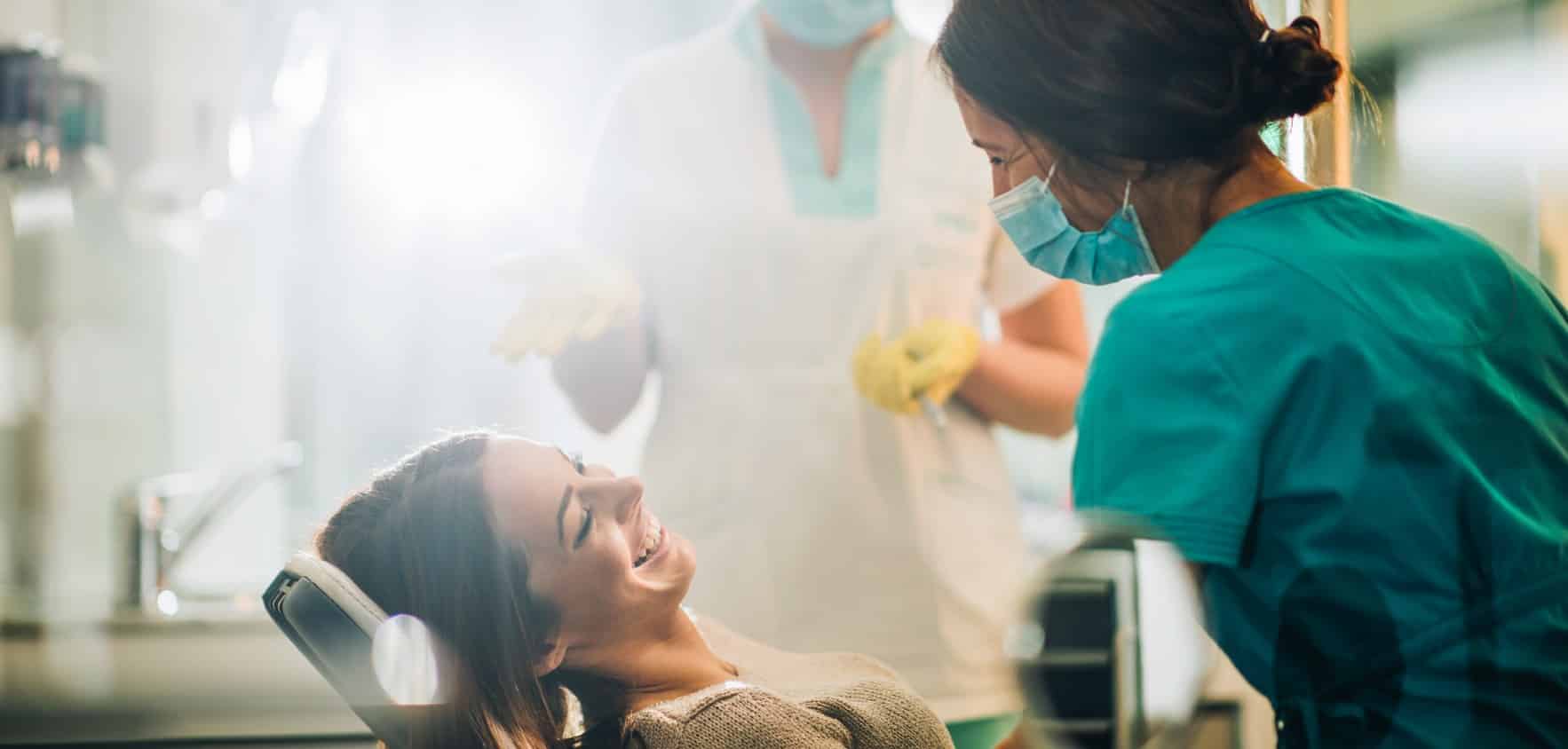 How Dental Therapists Are Improving Oral Health Outcomes for Alaska Native Communities
A new study indicates dental therapists practicing in the Yukon-Kuskokwim (YK) Delta region of Alaska are achieving intended outcomes, expanding access to care, helping to prevent oral disease, and improving quality of life.
A new study indicates dental therapists practicing in the Yukon-Kuskokwim (YK) Delta region of Alaska are achieving intended outcomes, expanding access to care, helping to prevent oral disease, and improving quality of life. The study, "Provider and Community Perspectives of Dental Therapists in Alaska's Yukon-Kuskokwim Delta: A Qualitative Programme Evaluation," assessed dental providers and native community members' experiences with dental therapy.
Investigators from the University of Washington, Oregon Health and Sciences University, and the Southeast Alaska Regional Health Consortium interviewed dentists, dental therapists, dental hygienists, and physician assistants, along with 125 community members who had some degree of exposure to dental therapists working in the southwestern region of Alaska. Published in the Journal of Community Dentistry and Oral Epidemiology, the research is a follow-up to a 2018 analysis of 10 years of patient dental records of YK Health Corporation, a nonprofit tribal organization.
Community members were divided into three groups according to the number of days they had access to midlevel practitioners: 39 residents came from communities with no exposure to dental therapists; 48 from communities with medium exposure; and 38 came from areas with high exposure. Research shows that YK Delta communities served more intensively by dental therapists resulted in children and adults' receiving more preventive care. In addition, these patients were less likely to have teeth extracted.
Since the arrival of dental therapists, providers said they see fewer patients with large caries and more children with no caries—which was a rare occurrence prior to dental therapist care. Access to care also improved for both children and adults. Midlevel practitioners have been delivering oral health care to the YK Delta since 2006.
"Access to less invasive treatment, such as fillings, reduces the subsequent need for extractions, and that preventive care may have widespread benefits," notes Donald L. Chi, DDS, PhD, a professor of Oral Health Sciences and Health Services at the University of Washington.
Dental therapists were first introduced to Alaska's tribal communities in 2004 when they were authorized in compliance with federal law to provide routine preventive and restorative services as part of the Alaska Native Tribal Health Consortium. Since 2005, dental therapists have increased access for more than 40,000 Native Alaskans living in rural communities, says Jane Koppelman, MPA, senior manager on the Pew Charitable Trust's Dental Campaign in Washington, DC.
Community members noted that native residents were becoming more knowledgeable about their oral health needs. Similarly, providers believed individuals living in the YK Delta have benefited from clinic‐based restorative care and community‐based education provided by dental therapists, the investigators said.
Chi and his team also reported reductions in the prevalence and severity of oral disease among those living in tribal communities in which dental therapists provided care.
Interviews also revealed areas where improvement is needed, specifically addressing unmet oral health care needs for adults. Dental care for adults is limited to emergency treatment because Alaska's Medicaid program enforces an annual dollar cap for nonemergency care for patients 18 and older. Providers reported problems retaining dental therapists. The challenges also included not always being able to station them in their home communities, lack of social support, childcare needs, and a heavy travel schedule. There are currently 35 certified dental health aide therapists practicing in Alaska, says Koppelman.
"One way to prevent burnout is to think about ways of implementing meaningful prevention programs. This means doing more than patient or school-based education," suggests Chi, who recommends communities develop community-based behavioral intervention programs where dental therapists provide care and empower patients to change non-ideal oral health behaviors.
Health care providers made several recommendations on ways to strengthen dental therapy programs, including offering support services which may include limits on work-related travel and offering childcare. Efforts should also be made to attract individuals into the dental therapy educational program, investigators say.
"States need to make a decision of how underserved populations are able to access basic dental services," says Chi. "Dental therapists work closely with dentists and are a part of a team of dental providers. I think it is important to remember there will always be a need for dentists to provide complex care that is beyond the scope of dental therapy practice."