New York Legislator and National Association of Dental Laboratories Work for Materials Disclosure in Dental Prosthetics
Tallahassee, Fla. – New York's Erie County Legislature Majority Leader Joseph Lorigo recently introduced a law for the county requiring the disclosure of the country of origin for any and all dental prosthetics placed into a patient's mouth, including dentures, veneers, crown/bridge materials, implants and other items.The law requires that the product's place of origin be disclosed both by manufacturers of dental prosthetic devices as well as dentists handling the final placement and implantation.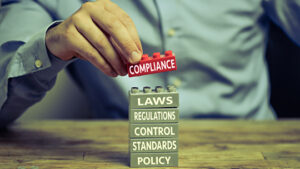 The unified voice of the dental laboratory profession, the National Association of Dental Laboratories (NADL), supports laws like these which enhance transparency in the industry. NADL works toward increasing awareness of material disclosure nationwide through its "What's In Your Mouth?" campaign, which also raises public awareness of regulations, standards, transparency, safety issues and the important role that the dental laboratory and dental laboratory technician play as part of the oral health care team.
"The United States has federal regulations requiring the disclosure of the fiber content, country of origin, manufacturer identity, and care instructions for clothing, but literally nothing for dental," Lorigo said in a news release. "This is shocking and disappointing, especially in light of the potential for the use of lead in some prosthetics manufactured overseas. Under this law, both manufacturers and retailers of dental prosthetics will be required to disclose the country of origin of the raw materials used in the devices, as well as the country where they were manufactured. I sincerely hope that my colleagues will support this common sense legislation so that we can start a groundswell across the country. People have a right to know where dental devices are coming from before having them implanted into their mouth."
Other states with material and/or point of origin disclosure standards include Florida, Illinois, Kentucky, Minnesota, Missouri, North Carolina, South Carolina, Texas and Virginia.
In order for patients to ensure they are receiving quality dental care, NADL encourages them to look for dentists who partner with high-quality dental laboratories that disclose voluntarily and use the highest manufacturing standards. Patients can learn more about their dentists' commitment to quality by asking these five basic questions:
"Do you use a Certified Dental Technician for your laboratory work?"
"Is the laboratory you work with certified and by whom?"
"Where is your dental laboratory located?"
"What patient contact materials are in the restorations you are prescribing for the treatment plan?"
"How does your dental practice ensure that it is not using misbranded or grey market dental materials?"
For dentists to ensure their patients are getting quality restorations, NADL suggests dentists stay informed on legislative updates and verify that the laboratory they work with is a CDL or a DAMAS laboratory.