FREE CE
Navigating Post-Frenectomy Wound Care
This systematic review explores recommendations for infant post-frenectomy wound care and suggestions for future research.
This educational eLookbook is made possible through an unrestricted educational grant from Light Scalpel.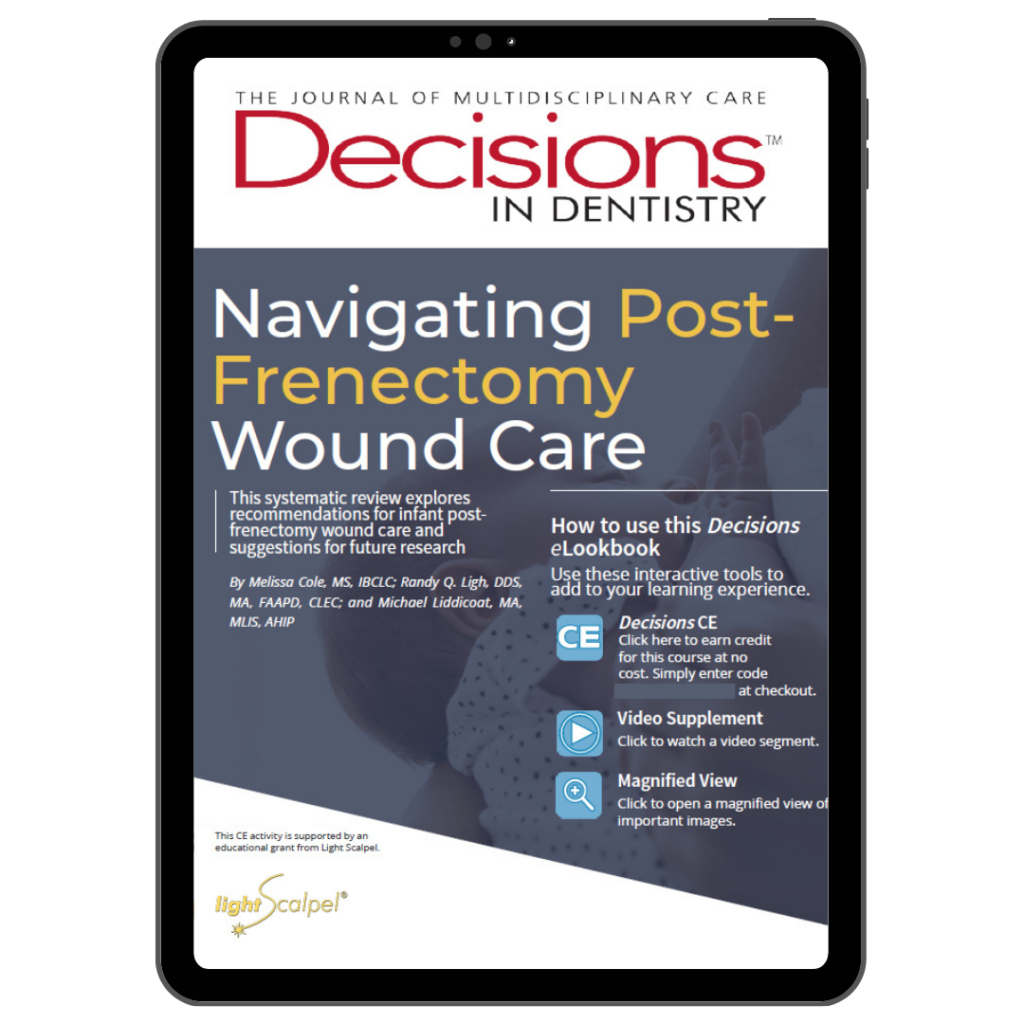 Request a free copy of this eLookbook below. Once you request your eLookbook, you will have access to a code for this FREE CE.